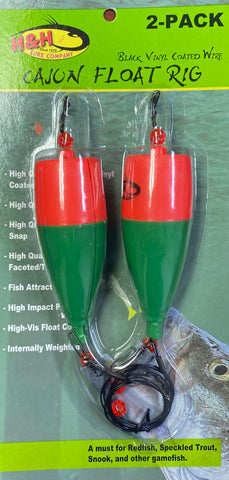 H&H Cajun Float Rig
H&H Cajun Float Rigs use the highest quality materials and components for maximum performance. High-visibility floats and fluorescent plastic beads slide between float stems, creating an irresistible rattle/popping effect, simulating live shrimp/baitfish. 
Tips and suggestions for using H&H Cajun Float Rigs: 
Attach lure of choice/live bait below H&H Cajun Float Rig. 

With rod tip up, make two or three quick jerks before allowing lure or bait of choice to drop and stay suspended.

Repeat this technique until you've got your limit in the boat. 
 2/Pack
The H&H Cajun Float is available in the following size:
---
We Also Recommend
---